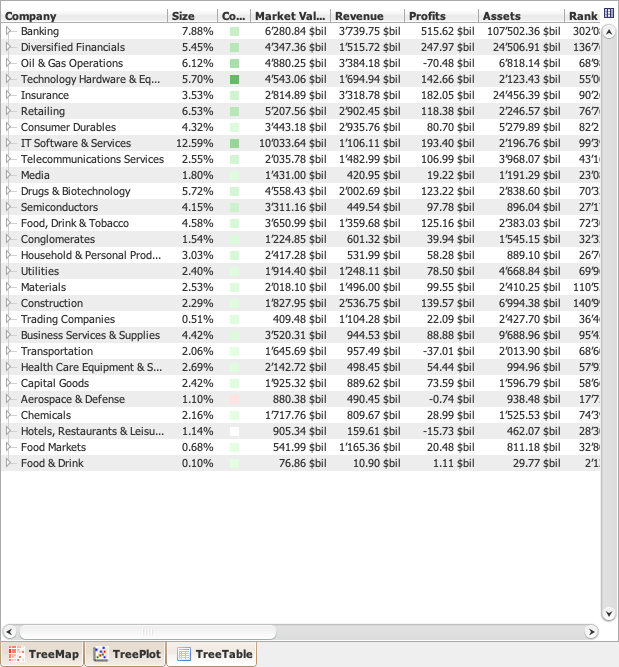 The TreeTable view is pretty straightforward. It simply shows all the active (not filtered out) objects in a traditional table format.
If one or more variables are currently used for grouping, then the rows will be appropriately organized in a hierarchical manner, corresponding to the grouping chosen.
Clicking on table column header will sort the column: the first click will sort ascending; the second click descending; the third click will reset the data to the original order.
To sort on multiple columns, just press the Ctrl key and hold it down while clicking on the other columns. A number is displayed in the header to indicate the rank amongst the sorted columns.